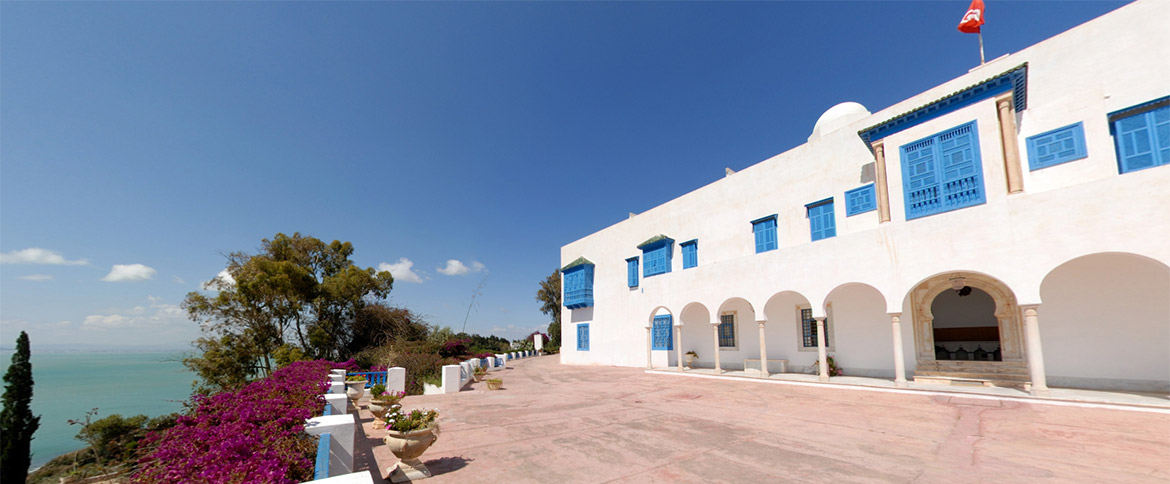 Impressive Tunisia is mastered in making your evenings as lovely and memorable as they can be.
The Baron d'Erlanger Museum is an extraordinary palace overlooking a magnificent sea. It was built on the heights of Sidi Bou Saïd.
Significant events were organized in this palace over the years. Ennajma Ezzahra (the Star of Venus) is a palace that our event agency Impressive Tunisia, invites you to discover.
Discovering the palace, organizing an event for your company or planning an exceptional team building should not be missed.
If you would like to organize a seminar, a conference or if you intend to launch a product, Baron d'Erlanger is the ideal place for this event so that your marketing concept is both impressive and talked about.
The choice of this location will leave your customers and employees with a lasting impression. This is why the Impressive Tunisia team studies in detail the palace presentation file and the best organization adjusted and customized according to your needs and objectives.
Impressive Tunisia takes care of all your professional events and guarantees full support for your seminars or business evenings. Our staff is there to impress your guests and make your events unforgettable.