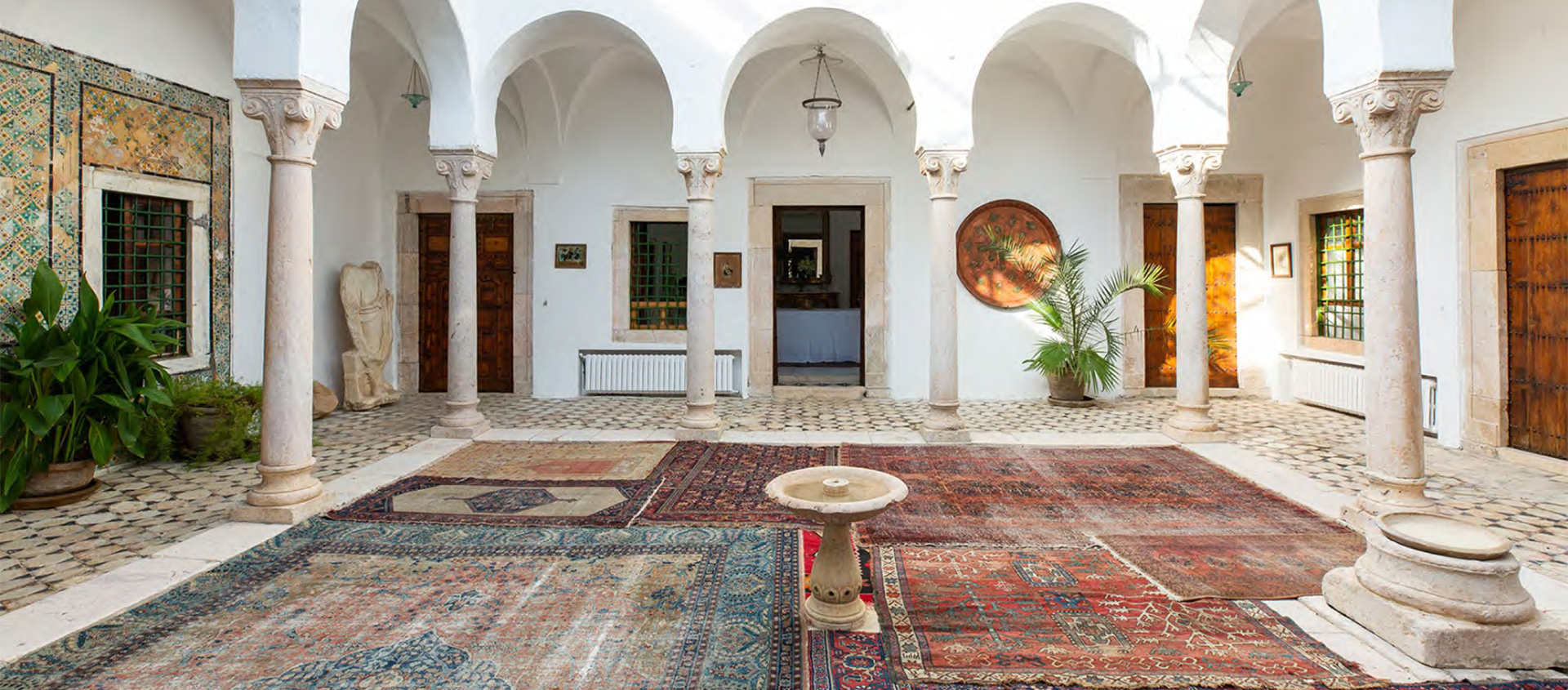 For your conferences, your professional meetings, choose Dar Lasram
Dar Lasram is a house that allows you to travel back in time and to be dazzled by the beauty of the nature that surrounds it. This fact carefully preserved the house which is located on a hill that runs along the sea of ​​Sidi Bou Saïd, a place of meeting and enrichment.
Thanks to Impressive Tunisia, you will have the opportunity to enter these historic places in order to impress your guests during your conferences or team buildings.
By entering Dar Lasram, you will give the impression that you have given honor and importance to the people you have invited to your event.
Whether you are an NGO, a cultural organization or simply an entrepreneur who wishes to organize a meeting to celebrate a special occasion, Dar Lasram will be the right location. This residence has all the assets to suit dinners or business lunches. You can thus count on the professionalism of our collaborators in order to set up all the details for your company
evenings or for your meetings in general.
Whatever the event, Impressive Tunisia takes care of everything thanks to its team of professionals who have many years of experience in the world of business and seminars.