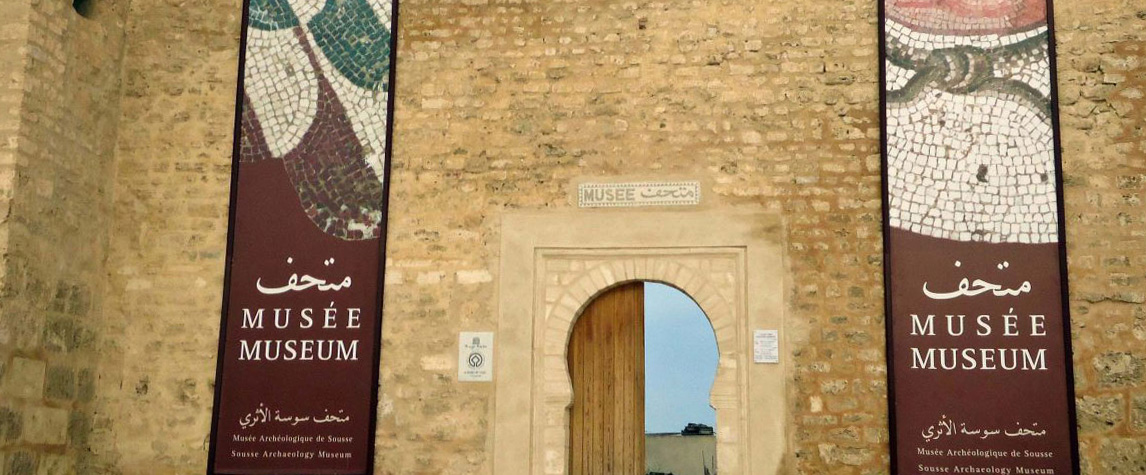 Sousse Archaeological Museum the legacy of the ancient Hadrumetum
The Sousse archaeological museum is located in the old city, El Kasbah. It is the second in Tunisia after the Bardo museum and it is famous for a large mosaic collection.
The Sousse museum is an interesting destination for tourists. They come in order to discover the Roman period and all aspects of daily life of the ancient inhabitants of Tunisia through work of art.
Founded in 1897, the museum hosts several pieces discovered during research in the region of Sahel. It is composed of many exhibition rooms including the underground and the funerary ones.
The museum brings together many mosaic paintings, statues, antique terracotta objects, funerary inscriptions and ceramic vessels.
The city was known as Hadrumete, the Pearl of the Sahel, Sousse covers a well-preserved historical treasure within the archaeological museum. The collection of mosaic floor and the exhibited giant paintings attract admires, tourists, culture and history lovers. The visitors are often fascinated by the objects whose creators were inspired by mythology. Everyday life scenes, religious practices, sports, art, the exhibits offer an exceptional journey through time.
Visiting the Archaeological Museum of Sousse is a real opportunity to see what life was like during the reign of the Roman Empire.
Impressive Tunisia, our event management agency offers you a guided tour in the old medina of Sousse and a unique visit to the museum with professional tourist guides.