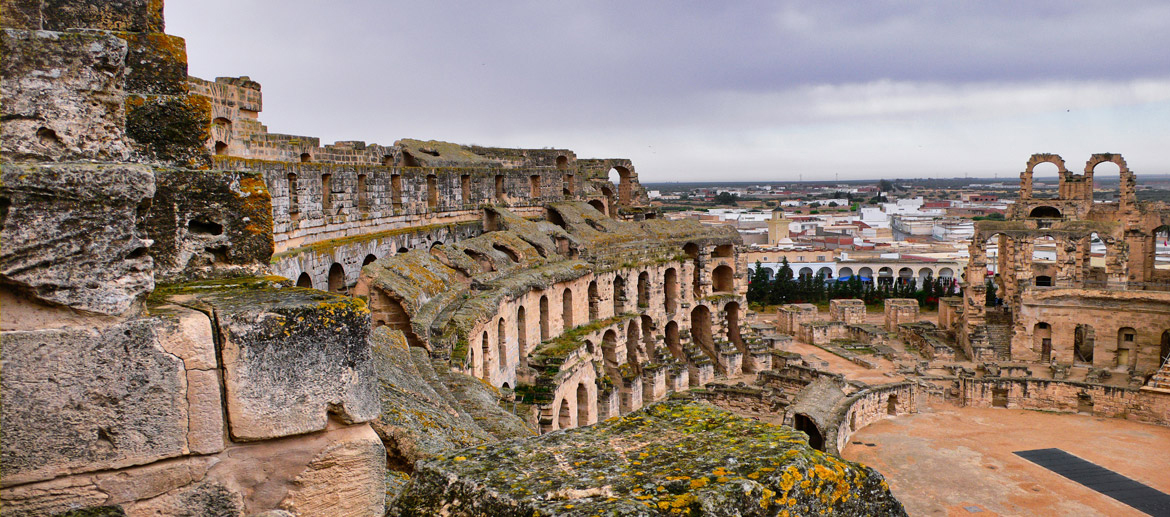 El Jem, the absolute gem located in the heart of the Tunisian Sahel
El Jem is a small town located at the crossroads between the south and the north of Tunisia. This city is a great witness of Roman Empire history. Thanks to its central and strategic position in the heart of Tunisia, El Jem or the city of Thysdrus experienced remarkable prosperity under the Roman Empire.
The amphitheater is a central and great monument that has shaped not only the ancient history of the city, but also its present, making El Jem a famous tourist attraction.
Among the largest of the Roman Empire, the amphitheater of El Jem, which once witnessed the fights between men and beasts and the most extraordinary performances of all human history, is today a fascinating architectural masterpiece. Welcoming history and art enthusiasts, El Jem is a unique city that reveals to its visitors a great history of the extraordinary ruines.
In order to take full advantage of the amphitheater of El Jem, a distinctive mark of Roman architecture and expansion in Tunisia, our collaborators offer you a guided tour to help you discover not only the ruins, but also all the history behind