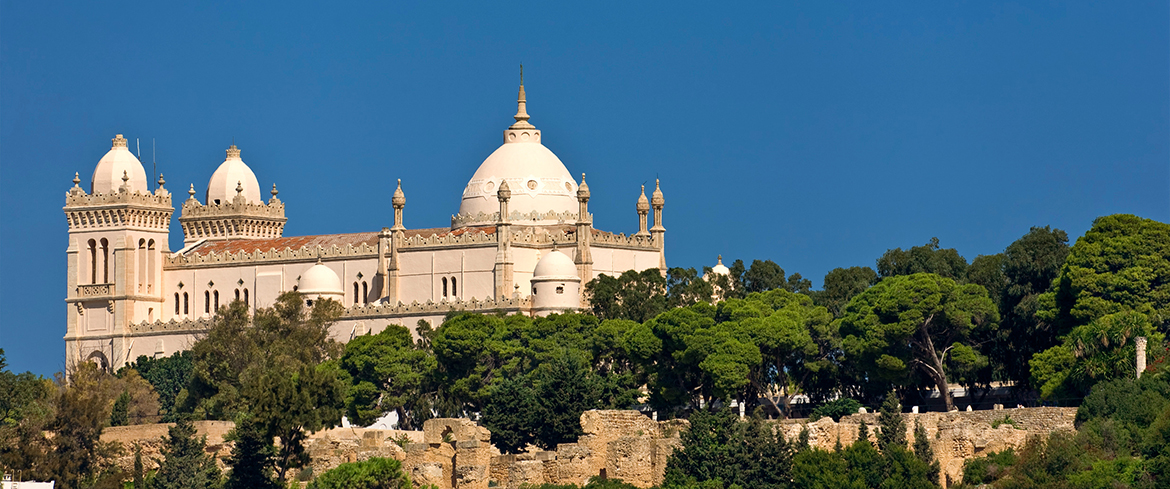 Saint Louis Cathedral in Carthage
Thanks to Impressive Tunisia Saint Louis Cathedral will adapt to your requests. Impressive Tunisia has surrounded itself with the best collaborators to offer you a long elaborated and studied marketing strategy. That's why we provide you with several options in order to give you the best of ourselves.
Your firm is searching for a historic venue with a huge capacity of accommodation ? Our employees can set up the cathedral for you.
A welcoming layout of the fair stands will be carefully set up for a successful event worthy of these historic places. Everything will be arranged according to the recommendations of the organizer so that the fair is a total success.
We are also able to arrange an animation strategy to direct visitors to the stands they are looking for. We work for the good organization and our customers' complete satisfaction.
Impressive Tunisia is always listening to the well-being of all to achieve a balance between the event needs of the client who will have an adapted and well-studied invoicing.
For the success of your events, for your shows and fairs rely on our collaborators. The cathedral offers a breathtaking view of Tunis and allows you to organize cultural evenings or even meetings and seminars.
Impressive Tunisia collaborators adapt the location of your choice to your request and recommendations.