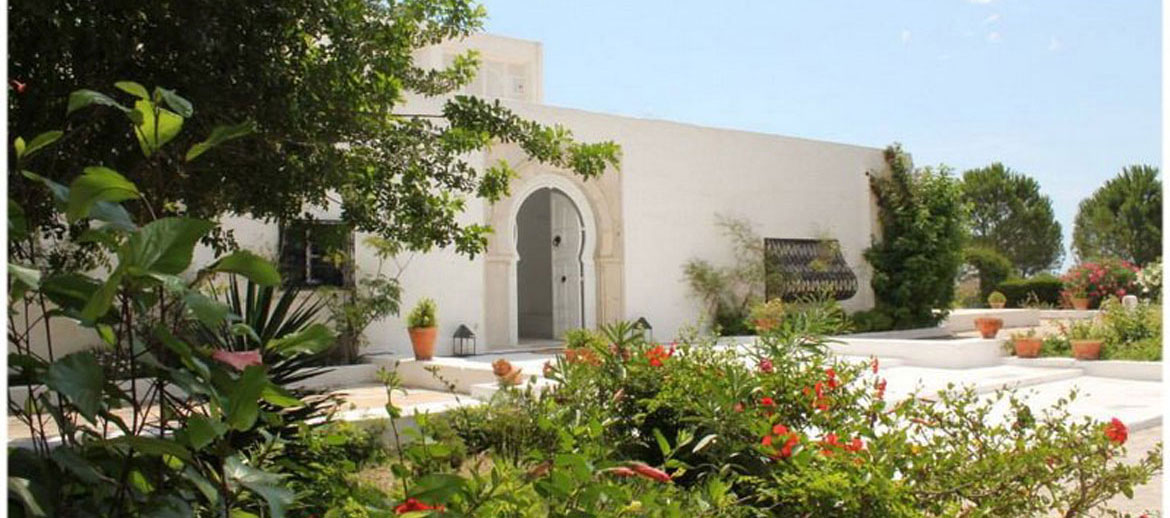 Dar Sebastian: International Cultural Center of Hammamet
Dar Sebastian was built by the famous Romanian George Sebastian. It is an international cultural center in Tunisia. The former residence is nowadays a place of art and history. In addition to hospitality and festivities, the local and international artists find in Dar Sebastian a home to the most important cultural and artistic events in the region.
Dar Sebastian is in Hammamet, the tourist hotspot, it is among the most admired residences in North Africa.
With a mysterious history, elegant architecture and magnificent park, the residence has become a remarkable international cultural center. The villa is known for its strategic location. Dar Sebastian overlooks a pleasant view and faces the old city of Hammamet. The prestigious park owes a large part of its beauty to the white marble swimming pool and the amphitheater with a sea view.
Its architecture is inspired by old traditional Tunisian houses. The elegant and luxurious Dar Sébastian is one of the most beautiful buildings in Tunisia.
The villa plays a major role promoting the city as a cultural and tourist destination, it hosts the international festival of Hammamet and several art events every year.
Do not miss a guided tour in Hammamet during your trip to Tunisia. The tourist guides of Impressive Tunisia will help you discover the sumptuous tourist city and the admirable cultural center Dar Sébastian.