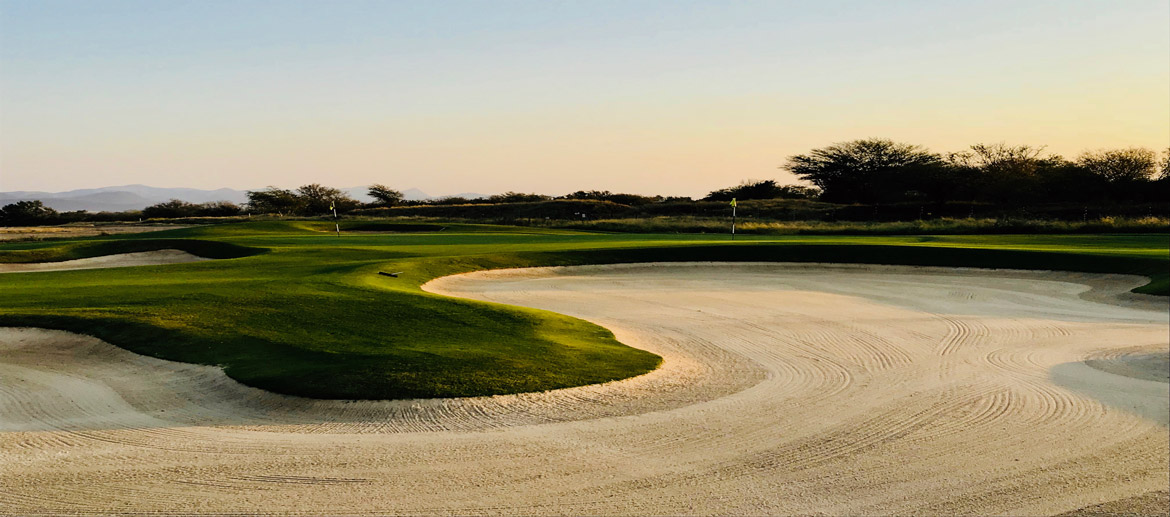 Enjoy a golf round with your employees on a casual day
Golf is the activity you need when it comes to spending the day with family, employees or friends. A competitive sport where precision is the key, golf offers you a pleasant atmosphere of relaxation, ideal for planning a corporate event or a professional meeting.
To enjoy the good weather, the sun and the greenery, Impressive Tunisia books the best golf courses in Tunisia for you. We help you plan your beautiful sunny days with high quality services. Our event experts can provide you with advice and assistance to relax the way you want and reset your mind spending a beautiful day with your employees and professional partners.
We offer you a round in the best golf courses with good infrastructure and high quality equipment that meet professional standards so you can play like a pro. Safety is guaranteed, all you have to do is to enjoy a memorable day.
We take good care of your needs and our advisers will guide you through the choice of the golf courses and the best program for your group. According to your preferences, we organize your day of relaxation and we take care of the smallest details of your golf round so that you can enjoy the moment without worrying about any other thing. We offer complete assistance for your corporate event according to your needs in order to amaze you and your guests.